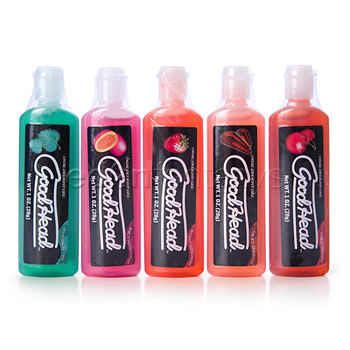 Vacations are so expensive. With the economy the way it is, I've noticed a growing trend where couples choose to have "
Staycations
" instead of vacations. Instead of buying a plane ticket and renting a car to vacation across the country, they instead drive a few towns away and rent a hotel for the week. It's a great way to save cash, but staying very long in a hotel can get boring fast. Unless you bring along some
EdenFantasys
, anyway. My boyfriend and I are taking a four day hotel stay next week and I loaded up on all kinds of
EdenFantasays
goodies for our trip. For under 65.00 I was able to get a lingerie set, a new toy, and two packages of our favorite oral
lubricant
- good head gel. If you haven't tried it and you're looking for an oral lube to cover up taste and/or scent, it's the best product out there. I tried at least 10 other brands of oral lubes and had basically decided that none of them tasted decent - they all had that "lube" taste that was only slightly covered by another flavor.
Good head gel
is different - it actually tastes good and doesn't leave that nasty aftertaste like other oral lubes. Anyway, I'll be sure to update you with a review of the lingerie set I ordered as well as the other items we're taking with us, once I get back from our trip. I can't wait to try them out!
Disclaimer - I will receive a gift card as compensation for this post.